What is chassis leasing? How does it work?
Chassis leasing enables any cargo transport provider to lease a chassis only when he uses it and for as long as he needs it.
Do you have provincial branches?
Yes, Delbros Leasing has a growing number of yards, with 15 branches at present.
Regional locations include:
Luzon: Port of Manila (2 locations) and San Fernando, Pampanga
Visayas: Bacolod, Cebu, Iloilo, Palawan, and Tacloban
Mindanao: Cagayan De Oro (2 ports), Davao (2 ports), Zamboanga and General Santos
What other services does your company offer?
Delbros Leasing can provide Business Process Outsourcing services to other chassis leasing operators/companies here and abroad.
We use cutting-edge Information and Communication Technology (ICT) solutions that allow us to run a very efficient chassis leasing operation. A chassis leasing company can leave the back-office operations to us and just concentrate on its chassis "yard" operation.
Our robust systems will handle all chassis in/out transactions, billing, chassis job orders, chassis parts inventory, and so on.
Our systems are fully online and available 24/7. All operational reports, including ad hoc management reports, can be custom-designed for each client.
How much will you charge me for a day's lease?
The daily lease rate is for a 24-hour duration, counted from the time you withdraw the chassis until the time you return it to our yard. The daily lease rate varies, depending on the type of chassis that you need. For more information, please send us an e-mail at info@delwater.com.
How will I know how much and when I am supposed to pay? How do I pay?
You will receive our billing every week and you are expected to pay it within thirty (30) days from date of billing.
Why should I lease chassis when I can buy one?
The benefits you derive when you lease a chassis are many:
• You spend for a chassis only when you use it.
• You get to use your cash to buy another prime mover or to repair your equipment, instead of spending it on chassis.
• You no longer need to worry about yard space, security, repair crew, parts, tires, etc. for your chassis.
• You can choose the type or condition of the chassis that you need, especially for your sensitive or long hauls.
Do you do long-term lease arrangements?
Absolutely! If you wish to discuss the details of your chassis lease requirements, please send us an e-mail at info@delwater.com.
Up to what time can we borrow/return chassis units in your yards?
We operate from 8:00AM to 2:00AM the following morning, Monday to Sunday morning, and also on Holidays.
Do your units have brakes, tail lights, and good tires?
Yes, all Delbros Leasing chassis units are known as TQS units. TQS stands for Total Quality Standard, our corporate program of keeping our units in roadworthy condition with:
• Functioning brakes
• Working tail lights
• Complete twist locks
• Mechanical landing gears
• Good recap tires
• LTO registration papers
Who will shoulder the costs of repairs on the chassis that I leased?
Delbros Leasing will shoulder all costs of needed repairs that are attributable to normal wear & tear.
You will have to pay for the costs of all needed repairs in case of loss or damage due to the negligence or carelessness of your trucker.
Do you give discounts or special rates?
Yes, simply contact a service representative to learn more about our rates.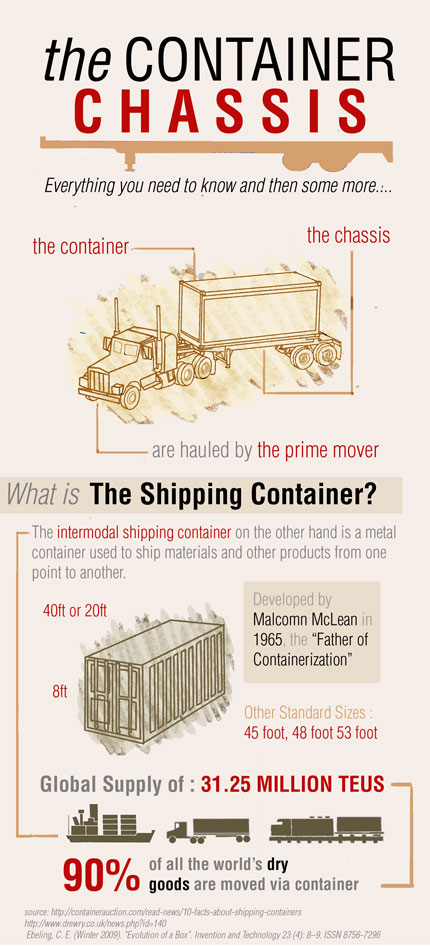 Do I need to do anything before I can lease your chassis?
You have to apply for accreditation with us and submit the following requirements:
• Company Profile
• Business Registration
• Latest Audited Financial Statements
• Accreditation with Truckers Association in your Area
• Cash Bond of Php 15,000.00
Why is there a Cash Bond?
This cash bond is refundable in case you decide to terminate your accreditation and contract with us.
Do I have to sign a contract?
Yes, you will have to sign 4 copies of our Chassis Lease Agreement. This will be duly notarized and a copy will be given to you for your file. As soon as you sign this Agreement, you may start leasing chassis from Delbros Leasing.